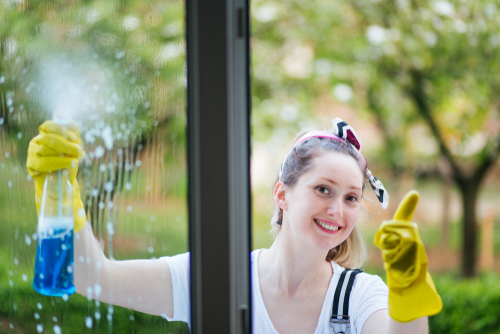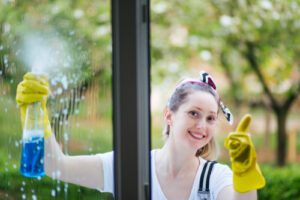 Are you in the process of relocating to a new home? If so, you're probably stressing about all the cleaning that needs to be done before you can leave your old place. Don't worry – if you are in Mason, OH, there are many professionals that offer move out cleaning services, and they can take care of everything for you.
But how do you find a company that can truly meet your needs? That's what we'll be discussing in the following article! Keep reading to learn more.
What do people look for in a move-out cleaning service? 
When it comes to finding a top-notch move-out cleaning service that can make your relocation as hassle-free as possible, there are a few things that people tend to look for. First, it's important that the service is reliable and has a good reputation. Next, a company offering move out services should be able to clean all areas of the home – from top to bottom. Finally, it's important that the team is friendly and professional.
Here's how to find the right team for your needs:
Decide what you need: Not all move-out cleaning companies are created equal. Some may be more suited for smaller homes, while others may specialize in deep cleaning or pet hair removal. Having this in mind, think about what you need from your service before you begin looking.

Ask around: Friends and family can be of great help when it comes to finding a good cleaning service. Ask them if they have any recommendations on a company that will provide quality service at competitive prices.

Get quotes: Once you've narrowed down your options, get quotes from each of the companies. This will give you a better idea of what each one charges and will help you make a decision.

Read reviews: If you are choosing between a few different companies that offer the same service, it is a good idea to read reviews from their past customers. This will help you get a sense of what you can expect and you can make a better choice.
Here are a few tips on how to get the most out of your move-out cleaning:
Schedule your cleaning appointment in advance. You will be able to choose a date and time that works for you.

It's important to give the cleaners a list of specific areas that need attention. For example, if you want the bathroom to be clean and disinfected, make sure it is on their list. It can be anything from kitchen appliances to baseboards.

During the cleaning process, it may be a good idea to leave the house. This way they can clean your house without being interrupted.

Follow up with the cleaners after they have finished their work. You have a right to expect quality service. If you're not satisfied, don't hesitate in letting them know what needs attention so they can fix the problem.
Where in Mason, OH, can I find reliable move-out cleaning services?

Moving is hard enough, so why not let the top cleaning industry professionals in Mason take care of it? With years of experience, My Maid Service Cincinnati is the company to call for all your residential cleaning needs. Our team of skillful professionals understand what needs to be done in order to leave your home spotless and free of any dirt or pathogens.
Relax at Soak City while we take care of everything for you. Leave the cleaning to us – it's what we do best! Plus, we have affordable prices. You won't have to worry about a thing – just give us a call today.