If you're planning to relocate from your home in Lebanon, OH, and wondering, 'Who provides thorough move-out cleanings near me?' rest assured that you're not alone in asking this question. The task of sprucing up your old residence before you leave is challenging, and many residents choose to rely on professional services for help.
However, it's crucial to choose the right partner for this. To help you make the right choice and ensure a positive and hassle-free experience, we'll list some key characteristics of a trustworthy move-out cleaning company, enabling you to make an informed decision.
What are the qualities of a good move-out cleaning company?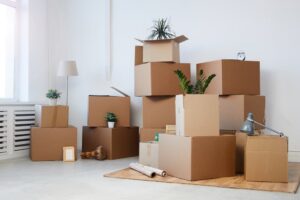 Relocating to a new residence is a complex task, often involving a lengthy to-do list and strict deadlines. Among numerous chores, ensuring the cleanliness of both your old and new homes can be particularly challenging.
From meticulously polishing every room and conducting deep-cleaning in the bathrooms before moving out, to ensuring your new home is spotless before you settle in while avoiding common move-in cleaning mistakes, the process can feel overwhelming.
This is why many individuals opt for the assistance of professionals to ensure a seamless transition. However, with a multitude of options available, it becomes crucial to identify the most reputable service providers. Here are some essential characteristics to look for when selecting a dependable service.
1. Experienced & professional staff
Reliability goes hand in hand with experience and professionalism. A company employing seasoned, professionally trained staff is more likely to provide top-notch service. Additionally, their understanding of the ins and outs of the trade ensures efficient work that leaves no stone unturned.
2. Accreditation & licensing
An authorized, accredited service is another sign of reliability. Accreditation and licensing ensure that the company adheres to the industry's best practices and meets the standard quality requirements, providing peace of mind for their clients.
3. Positive client feedback
A trustworthy cleaning company typically possesses a positive reputation among its previous clients. This positive feedback is often reflected in online reviews and ratings, which can provide a glimpse into the company's dedication to customer satisfaction.
4. Transparent pricing structure
Look for a company that maintains transparency in its pricing. It indicates their commitment to fair business practices and helps clients effectively plan their budgets. A trustworthy service should provide a clear, itemized quote with no hidden charges, promoting trust and fostering long-term relationships.
5. Fast & efficient service
An efficient service that adheres to schedules and timelines reflects a service provider's commitment to professionalism and respect for clients' time. A reliable provider will ensure prompt and swift services without compromising on the quality of work.
6. Tailored services
Lastly, look for a company that offers tailored solutions to meet individual needs. Each property is unique and may require specialized treatment. A flexible provider that adjusts its offerings based on client requirements is a sign of reliability and customer-centricity.
Where in Lebanon, OH, can I book a high-quality move-out cleaning near me?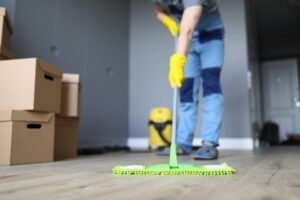 Embarking on a transition from one home to another can be both exciting and overwhelming. As you navigate this change, the experienced team at My Maid Service Cincinnati is on hand to provide comprehensive services, ensuring a smooth process. Our skilled professionals are seasoned in handling the detailed tasks included in move-out cleaning, enabling you to focus on the enjoyable aspects of your relocation.
Why not make the most of your last days in the area, free from the concerns of tidying up? You could take a family trip aboard the Lebanon Mason Monroe Railroad, soaking up the scenic beauty of the region one last time. Meanwhile, our dedicated team will be diligently working to ensure both your old and new homes are in impeccable condition.
Reach out today, and rest easy knowing the cleanliness of your residence is in the capable hands of the pros!