Every relocation brings a certain level of stress and responsibilities. Among them is definitely a thorough wipe-down of your old or new place of residence. It's crucial to leave everything as spotless as possible and ensure your new home is fresh and comfortable. To make certain this process goes smoothly and efficiently, many tenants opt for expert move in and move out cleaning in Cincinnati, OH and the surrounding communities. 
If you're worried about forgetting some of the most important cleaning supplies, read on to prepare a supply checklist with ease.
What supplies do I need for move in/out cleaning?
Regular home upkeep and hygiene gets easier and more efficient when you have everything that's necessary. Most of the supplies you use for pre-relocation spruce-up you'll need for regular clean-ups. This is one of the reasons why you shouldn't make the mistake of not cleaning your equipment regularly. Make sure you have the following supplies on your checklist:
1. Good sponges 
There are numerous types of sponges you can use. It's good to have a classic sponge with an abrasive side for scrubbing out dirty and grimy surfaces and items. You can also try sponge cloths since they're excellent for washing and wiping down fine surfaces. 
2. Dish and paper towels
Wiping is better when you have various cloths and towels to use. Paper towels are disposable, while dish towels are gentle and easy to use. They're also white so you'll easily know when they're dirty. You should have a couple of sets and it's advisable to buy cotton ones.
3. Microfiber cloths
Microfiber cloths are gentle enough to wipe down all surfaces without leaving scratches behind. You can use them on stainless steel and glass, too. They're also easy to wash since you can simply toss them into the washing machine with the towels. 
4. A squeegee
It's excellent for washing your windows and removing mold and mildew from showers, while also dealing with soap remains in your old or new bathroom. Make sure you protect the blade from damage and if you notice that it's leaving streaks and it's not performing as good as it used to, replace it. 
5. Brushes
A scrub brush will help you deal with those stubborn and tough stains, as well as with tile, tubs, and fixtures. On the other hand, a toilet brush is excellent for making your toilet bowl spotless. You can find reusable or one-use options.
6. A bucket and mop
Sweeping is good for dealing with soils, while a bucket and a mop will help you wipe floors thoroughly and efficiently. It'll help you spills, stains, and grime. you' ll need a bucket for mopping and storing maintenance supplies.
7. A vacuum cleaner
Vacuuming is a better option than sweeping, because this way you can make sure to deal with tiny particles, too. It'll suck in all the dust and debris from carpets and floors, and ensure scrubbing goes more easily.                                                                                     
8. Rubber gloves                                                                          
Since you're preparing for a move in/out, you'll have to clean everything in a day or two. This means you'll work with dirt, water, and hygiene solutions all day and you should protect your hands from harmful substances.
Who offers dependable move in and move out cleaning in Cincinnati, OH and the area?
If you're not sure you have the energy and supplies that are needed, you should hire a group of professionals to make a thorough move in/out plan for your old or new residence. We only hire seasoned and capable experts that have the experience and training necessary for finding the best ways to do the relocation clean-up successfully. We use quality supplies and tried-and-tested methods to relieve the stress of your move in or move out process.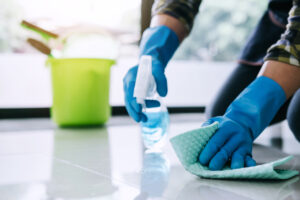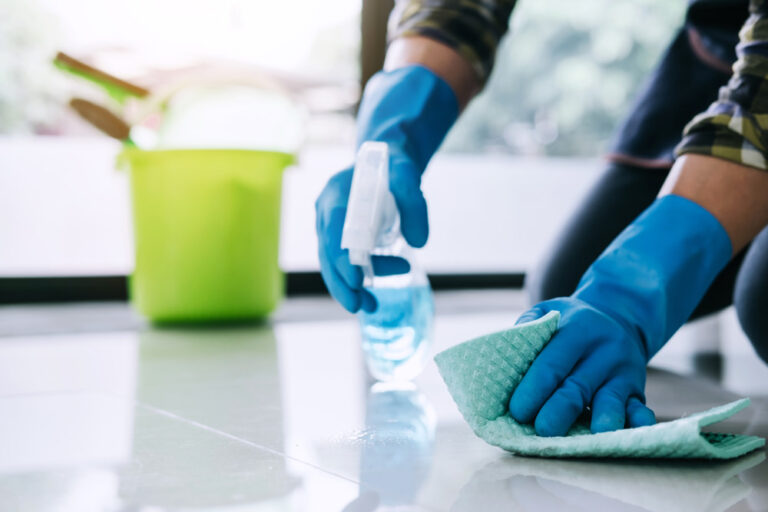 While you recharge in Alms Park or Ault Park, our specialists will make sure everything is fresh and ready for your relocation. What are you waiting for? Get a free quote today!