Whether you're moving in or out, a detailed clean-up is very important. You want to leave your old place of residence in good condition in order to get the deposit back more easily. Tidying up your new home will increase the comfort and you and your loved ones will feel better inside. 
This is why many people from Cincinnati, OH and the nearby areas tend to search for reliable move in and move out cleaning. When doing it alone, people tend to cut corners and avoid certain tasks which is not a long-term solution. If you're planning a move in or move out clean-up and want to avoid common mistakes, keep reading to prepare properly.
What cleaning mistakes should I avoid making when moving in/out?
When relocating, you're already thinking about a multitude of things which makes it harder to focus on clean-up. These usual mistakes might help you plan the relocation clean-up more efficiently:
1. Unsanitized equipment
One of the common mistakes is not sanitizing your move in and move out cleaning equipment before using them again. Scrubbing with unsanitized equipment won't ensure good results, so you should make sure you clean your kit thoroughly before using it. Whether it's a vacuum tube, cloths, or dishwasher, they'll give better results if properly cleaned. 
2. Incompletely cleaned oven
Wiping the oven isn't something to look forward to, but it should definitely be on your essential spruce-up list for relocation. Many tenants avoid it or do it incompletely and incorrectly. You should brush out the debris, soak everything in hot soapy water and apply oven degreaser or a similar product afterward. Open windows to air the room and wipe everything down. Repeat this several times if necessary. 
3. Forgetting about the dishwasher
The fact that it's used for washing does not mean it's clean. Your dishwasher requires washing of its own. You should clean it from the inside and outside, soak the filter in soapy water, and run a normal cycle. Don't forget to wipe down the seal, too. 
4. Cabinet fronts and the top of the refrigerator
While wiping down the shelves and emptying the cabinets, tenants tend to forget to wipe down the forward surfaces that tend to have stains and fingerprints all over them. Make sure to scrub down the top of the refrigerator because it's often covered in food remains and dust.
5. Not remembering holes in the walls
Fill up the holes in the walls before you leave your old home, especially if that's stated in your lease agreement. Use spackling or wall-joint compound. For bigger holes use a patch. You should sand it and paint it if possible. 
6. Spraying directly
People tend to make mistakes when spraying solutions directly onto the surface because they think this will clean the surface more effectively. The fact is that it only makes it greasy and harder to rinse. Spray your product onto the cloth or paper towel instead.
7. Disinfecting before wiping
When leaving your old home it is good to think about both sweeping and disinfection, but you should pay attention to the order. You should first tackle the soil such as dirt and dust, and then move on to getting rid of germs and bacteria. 
Where in Cincinnati, OH can I find a reliable move in and move out cleaning?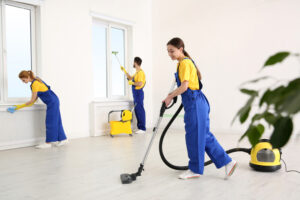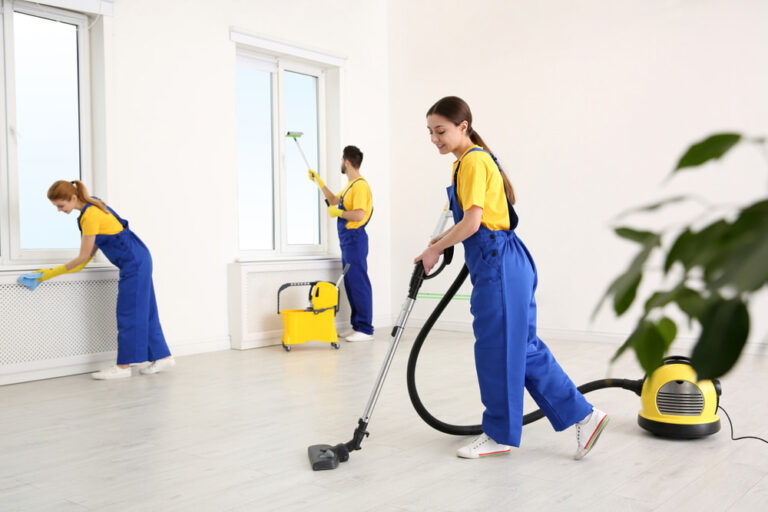 If you are in need of a trusted and reputable company that offers expert deep, house, move in and move out clean-ups, look no further than My Maid Service Cincinnati. We know it's not easy to let someone into your home, which is why we are very picky when forming our team of pros. Our responsible and well-versed specials will make a thorough personalized plan for your move in/out maid services and make sure your needs and requirements are met in no time. Relax with your family in Annwood Park or visit Cincinnati Museum Center, while we deal with dirt and dust for you.
Whether you need weekly, bi-weekly, or monthly appointments, visit our user-friendly website today and enjoy a new level of cleanliness.