Before moving out of your house or apartment, it's important to give it one final clean-up. A thorough tidying up will make you get rid of things you don't need for your new place, and it will also help you get your security deposit back.
To make sure you don't miss any spots, it's a good idea to create a cleaning checklist. This way, you'll do your best to leave every room spotless.
Read on to make your move in or out cleaning in Cincinnati, OH a breeze.
How do I clean my home before moving out?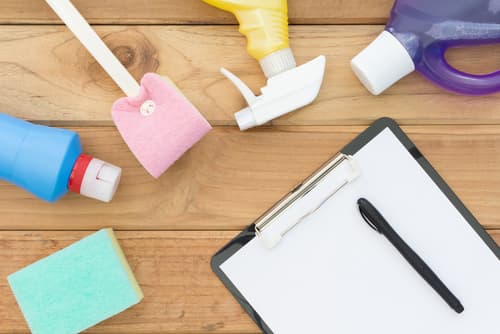 Efficient move out tidying up can be difficult if you don't know where to start. You have to move, there's no end in sight when it comes to things you need to pack up, and now you have to spruce up your place. This is where making a checklist comes in handy so that you don't make any cleaning mistakes.
Before you list all the rooms, areas, and tasks you need to cover, check whether you should stock up on some essential supplies and add them to the list if necessary.
Follow this checklist to make your chores easier:
Start with ceilings and walls
You'd want to start from the top down. Check whether there are any cobwebs, dust the ceiling lights and fans, and remove and wipe any paintings or picture frames hanging on the wall. You may also need to take out any hooks and nails and spackle the wall.
Tackle the kitchen
The kitchen is one of the rooms that tend to get the dirtiest and requires a thorough scrub. Here's what you should do:
Clear out pantries and kitchen cabinets
Wipe countertops
Empty and wipe the fridge
Sanitize the dishwasher
Clean the sink
Check the drain and disposal
Deep-clean the stove including the oven
Get to your bedroom and living room
Following the top-to-bottom advice, tidy your bedroom and living room. Go over larger areas and furniture first and leave the knick-knacks for later. Make sure to also vacuum the carpets and sweep the floors. If one or both of these rooms have balconies, don't forget to sweep and mop them as well.
Check your bathroom off the list
Since you'll be using the bathroom while you're cleaning the rest of your house or apartment, make it the last on your list. To leave it looking brand new, do the following:
Polish the mirrors
Clear out and wipe the shelves and cabinets
Scrub and disinfect the toilet bowl
Clean your bath or shower thoroughly
Vacuum and mop the floor
Do one final lap around your home
When you're done cleaning up, go through your checklist one more time and see if you missed any spots. Once everything seems spick and span, be sure to also sanitize light switches and door knobs before you leave.
You want to be thorough so that you don't have any issues with your landlord or landlady and leave the place on a high note.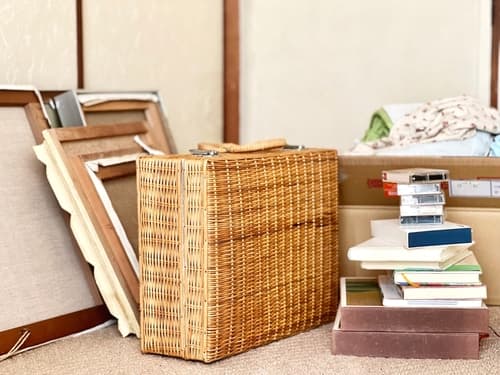 Need assistance with move in/out cleaning in Cincinnati, OH? You're in the right place
If your move out clean-up is too much to handle, rely on My Maid Service Cincinnati to lend a helping hand (and more). As a client-centered cleaning company with trained and skillful professionals, we are dedicated to providing the best possible service.
Feel free to get in touch with us to learn about our wide range of services that we can customize to fit your needs. Let our experts do all the work so that you can chill at Eden Park before you finally move out.