There are many scientific explanations behind why keeping your house tidy is good for you. Although cleanliness should be a priority for any household that values healthy living and an easygoing atmosphere, getting perfectly organized isn't easy. 
For instance, facing up apartment cleaning when life gets busy is probably the last thing you need. To keep that last bit of spare time to yourself, choosing the best house cleaning service in Cincinnati, OH to help you out is always a smart move. 
Nonetheless, if you'd like to support your own health but you lack the motivation, keep on reading and learn why it's vital to stay productive.
Why is it important to clean the house every day?
You might be surprised by how beneficial these mundane tasks can be, but a newly conducted study showed numerous positive health effects of regular home upkeep. Here are a few more reasons why it should be a top priority for you and your loved ones: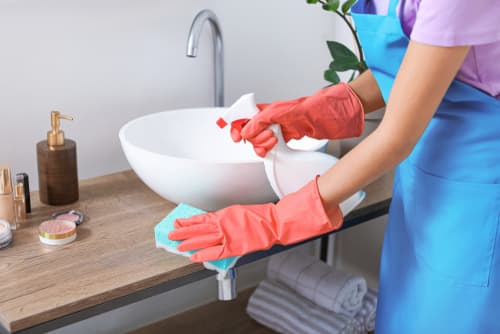 1. It keeps things organized 
Instead of doing a thorough, time-consuming tidying around the house every few weeks, tackling small household chores regularly will prevent dust and dirt build-up, and ensure your living space is easier to maintain. As a result, you won't be compelled to scrub away for hours every few days, but you'll have a place looking neat all week. 
2. It promotes health
It's no secret that a pristine house leads to better health for children and adults alike. Keeping your place spic and span equips you with the power to avoid respiratory illnesses like asthma and pneumonia since neglected surfaces contain germs, dust, mold spores, pet dander, and other things that can aggravate allergies in addition to spreading infection. 
3. It's a great stress reliever 
When life gets busy, many people forget about how important it is to take care of themselves. Keeping up with a routine is a great way to alleviate stress and an easy way to turn duty into a self-care act. Simply dive into sweeping, mopping, scrubbing, and polishing the surfaces and notice the huge difference they make, both inside out. 
4. It gives you more time for yourself
You've probably heard many times before that a clean house equals a clean mind. Checking everything off your to-do list and clearing up the mess on a daily basis will allow you to enjoy your downtime more in the long run. Now you can finally sit back and relax with your favorite book and a good cup of coffee without feeling guilty.
What cleaning should be done every day?
Setting a bit of extra time to implement these small tasks into your daily routine will help you stay on top of the usual mess:
Make your bed every morning 
Wash dishes after each meal (or load/empty a dishwasher)
Wipe down kitchen and bathroom counters
Sanitize kitchen and bathroom sinks
Give a good sweep to the kitchen floors
Deal with the clutter (Put things back where they belong after you're done with them)
Clear up the table after each meal
Do laundry, as needed
Take out the garbage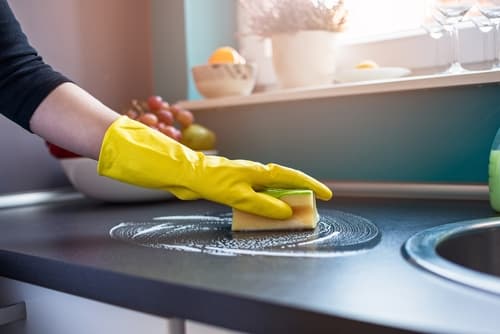 Where do I find quality apartment cleaning in Cincinnati?
Sparkling home is just one of many benefits professionals can provide. Whether you're looking for someone to keep your home healthy or to adjust the service to your specific taste, My Maid Service Cincinnati is here for you. 
We're a locally operated residential business, providing you with an extensive range of maintenance packages and top-quality supplies. No matter if you're located in Downtown Cincinnati or elsewhere in the area, our expert team is at your disposal. 
With years of expertise behind, we know how to eliminate any unnecessary stress that comes with keeping up a tidy house. You can count on us to take care of your residence and deliver recurring or a one-time service with a client-oriented approach and satisfaction guarantee in place. Schedule your appointment today, prepare your home for cleaners, and leave the rest to us!