Hiring the right cleaning service can make a world of difference in your life. Whether you're looking for someone to help you weekly, biweekly, or at the last minute, it's vital to know what you want and expect from professionals to ensure the quality of service. 
However, with so many cleaning companies in Cincinnati, OH, you must be wondering how to know which one meets your specific requirements? Read on to learn 6 proven tips on how to find the right cleaning company that fits your needs! 
How do I choose the best house cleaning service?
There are a few things you should consider when choosing professional cleaners. To facilitate the process for you, here's the list of the most essential ones to keep in mind: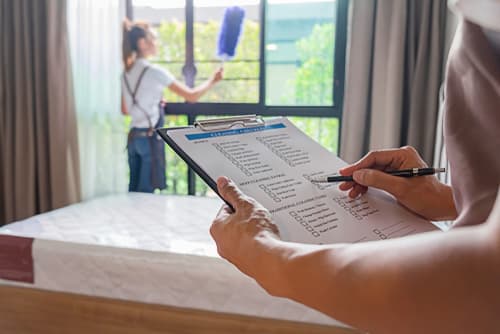 Tip # 1: Do your research
To access all the perks of expert house cleaning, you can just hire any of the hundreds of companies available on the market. Once you've narrowed your list down to a few of them, be sure to conduct a comprehensive background check, which will help you make an informed decision.
Tip # 2: Check out their reputation 
When you find cleaners you like, ask for references and don't forget to fact-check them. Ask about the services offered, how long it takes them to complete the job (this may differ based on a few factors like square footage and the condition of the place), what the service includes, if there are any restrictions (like no pets) and if they offer a satisfaction guarantee.
Tip # 3: Ask about the pricing method
Some cleaning companies will give you a free on-site estimate, so be sure to take advantage of that. This way, you can get an idea of how much the service costs and what it encompasses. 
Tip # 4: Discuss the specifics
Be specific about your needs. If there are any areas of your home that you'd like the cleaner to focus on, be sure to let them know. You may also have a list of products you'd like to avoid. For instance, if you're an allergy sufferer, let your crew know so they can bring environmentally preferable products. 
Tip # 5:  Look up their license
The last thing you want is to hire a cleaning company that doesn't keep their end of the bargain. Make sure they're insured, licensed, and bonded for any jobs in your home. If something goes wrong, you don't want to be held responsible.
Tip # 6: Ask any questions you may have
Make sure the company encourages seamless communication. If you have any questions at all, be certain to ask them so you know what to expect from your cleaning crew. This will help both parties to stay on the same page, eliminate all potential barriers, and deliver the highest level of service.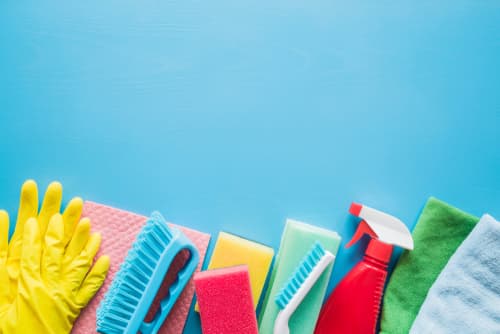 Where do I find dependable cleaning companies in Cincinnati, OH and the region?
Are you in need of a recognized residential cleaning company near you that can tackle all your chores in no time? Or do you want to give your place a good clean before moving into a new house? Look no further because My Maid Service Cincinnati is here to provide you with expert cleaning services, tailored to match your specific needs. 
With our satisfaction guarantee in place, we take pride in our work and we vouch for our clients' happiness. If by any chance you're not completely satisfied with the service provided, let us know and we'll dispatch a team to re-clean the area, at no additional charge. 
Reach out to us and reclaim your free time. Spending some quality time at Eden Park with people you love counts a lot more than spending it on chores. Schedule your appointment today, select a cleaning schedule that fits you, and leave the rest to us!