Maintaining a tidy home can be a tiring task, but it's especially challenging when you have pets. Not only do they shed and track in dirt, but they also leave behind pet hair and occasional accidents. 
Luckily, there are ways to keep your pet-friendly home hygienic with less effort. One way to do this is to get help from an experienced house cleaner in Mason. You can also try tackling the job yourself. 
Read on for advice on how to keep your home sanitized and welcoming for both you and your furry friends, whether you're doing it yourself or with professional help.
How do I keep my house clean with pets
?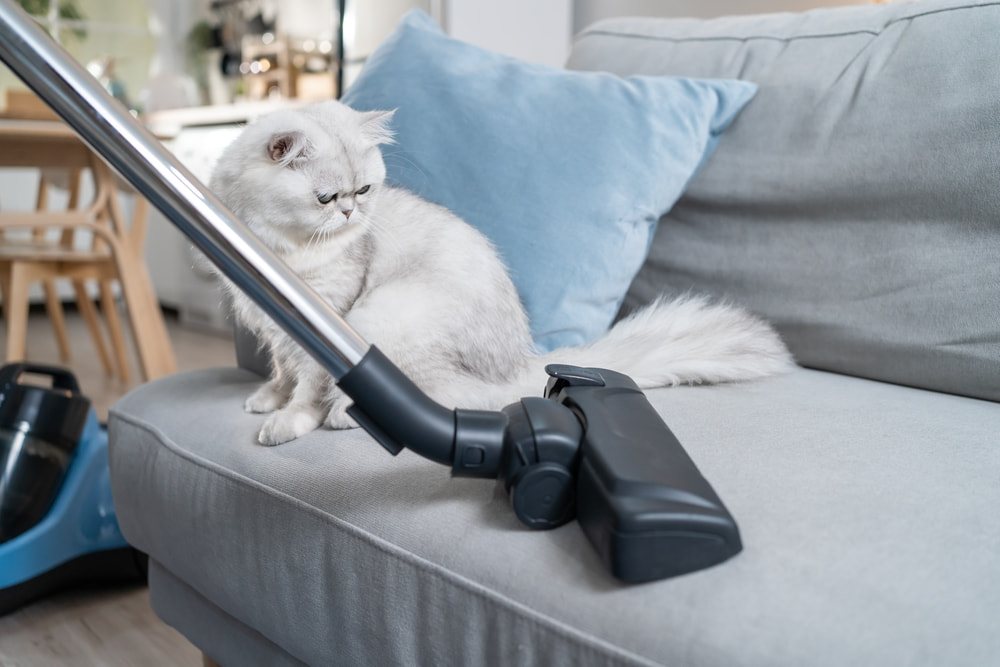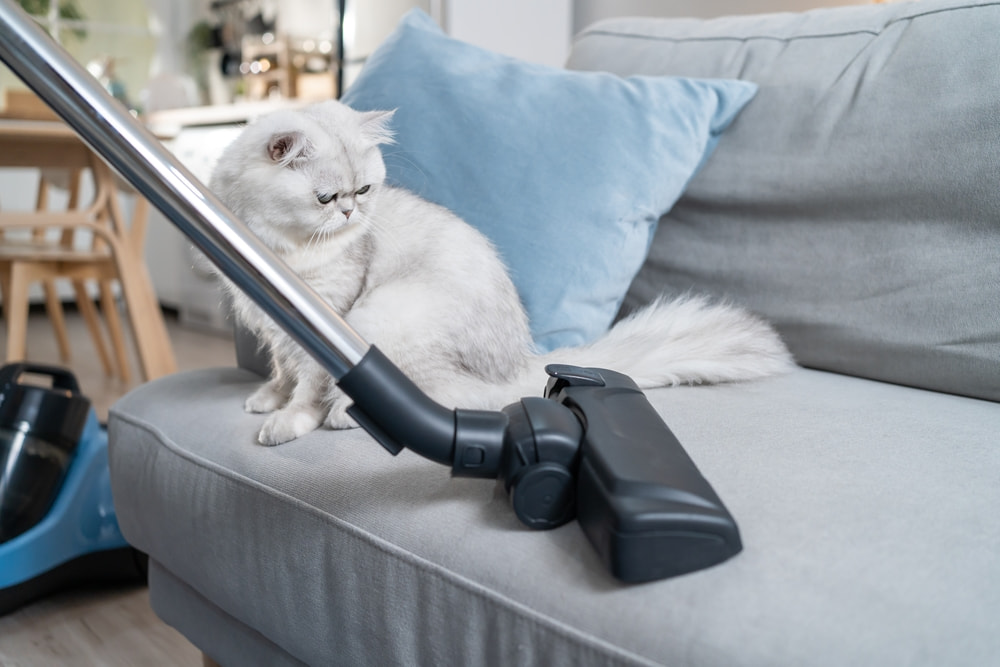 As any pet owner knows, animals can be a source of endless love and joy. But they can also be a source of hair, dirt, and general messiness. So how do you keep your home tidy when you have furry (or feathery) friends? The key is to establish some basic ground rules and stick to them.
Grooming: First, make sure that your pets are groomed on a regular basis. This will help to reduce the amount of shedding, and it will also make it easier to spot any dirt or debris that may have been picked up outside. 

Designated spaces: Second, create designated areas for your pets to sleep, eat, and play. This will help to contain the mess and make it easier to sweep or vacuum on a daily basis. 

React quickly: Finally, be vigilant about the cleanup after accidents. Whether it's a spill or a potty break, dealing with messes quickly will help to keep your home hygienic and tidy. 
How to remove pet hair from your home
?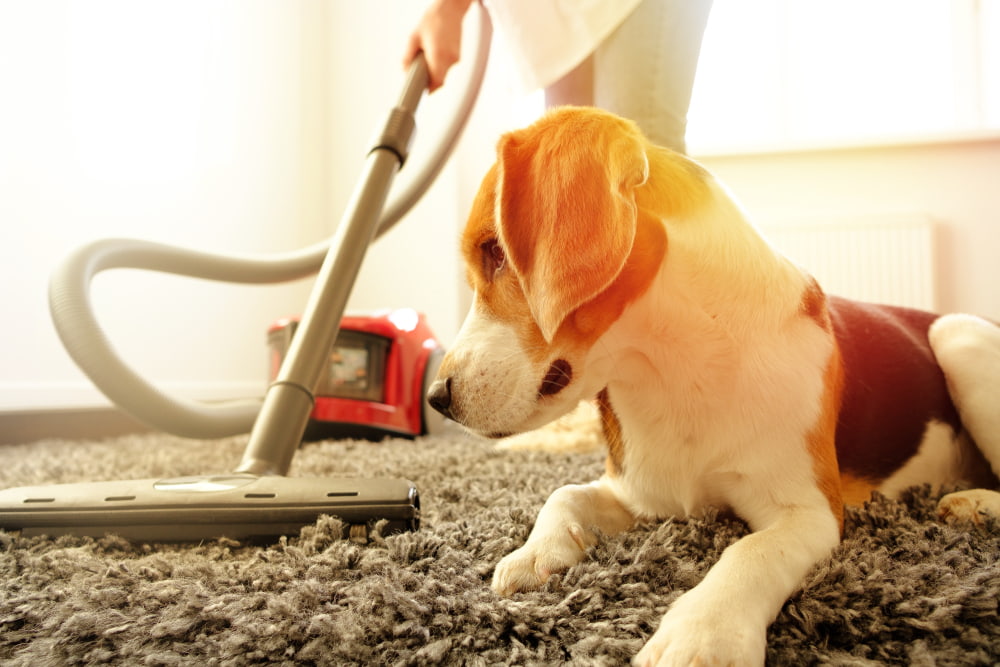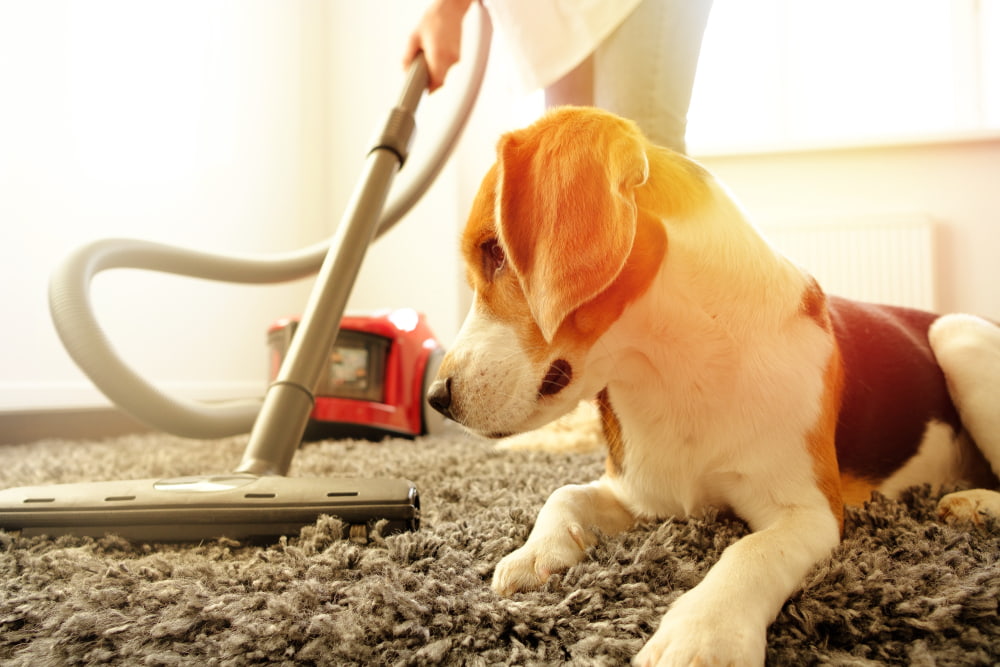 It probably seems like no matter how often you vacuum, there's always a layer of fluff on your furniture and floors. The endless cleanups can be overwhelming for a lot of pet owners. But don't despair – there are a few simple tricks that can help you win the war on pet hair. 
Lint roller: One of the best ways to remove pet hair from upholstery is to use a lint roller. Simply run the roller over the surface of your furniture and watch as the hair magically sticks to the adhesive.

Damp mop or sponge: For hard surfaces like floors and countertops, a damp sponge or mop can do an effective job of picking up pet hair. Just be sure to wring out the sponge or mop before using, as too much water can damage your floors.

Vacuuming: Finally, regular vacuuming is still the best way to remove pet hair from carpets and rugs. Just be sure to empty the vacuum bag frequently, as pet hair can quickly clog up the machine. With these simple tips, you can finally achieve the hair-free home of your dreams.
Where can I find a reliable
house cleaner
in
Mason
and the surrounding area?
With the right pros on your side, you can enjoy all the benefits of pet ownership without sacrificing the cleanliness of your home. My Maid Service Cincinnati is here to help you make your house look as good as new and keep it that way.
We offer a wide range of packages that are designed to meet your specific needs. If you're struggling to maintain the cleanliness due to kids, pets or another reason, we can come as often as you need us to. You're certain to feel a lot better mentally in a healthy space that smells and looks fresh.
Our experts are all highly trained and experienced, and we only use tried and tested supplies that are fully effective. Best of all, we're so confident in our work that we offer a 100% satisfaction guarantee. 
While we work away, you're free to take a walk at Pine Hill Lakes Park or  Makino Park, with or without your pet. So if you're looking for true pros to help you bring the cleanliness of your home to the next level, give us a call today. We'll be happy to show you what we can do!