When life gets busy, it's easy to overlook the chores in your daily routine. You might let a little clutter accumulate in the same old places, forget to unload the dishwasher before it overflows, or skip vacuuming until you can't stand the sight of another dust bunny. It's no wonder that hiring a reliable cleaning service in Cincinnati, OH sounds so tempting. 
Having professionals keep your place spic and span at all times comes with great advantages. But what are those exactly and are they worth the effort? Read on to find out!
What are the benefits of hiring professional house cleaning services?
Home maintenance is not something that most people want to spend their time doing. Outsourcing household chores to qualified professionals guarantees multiple perks.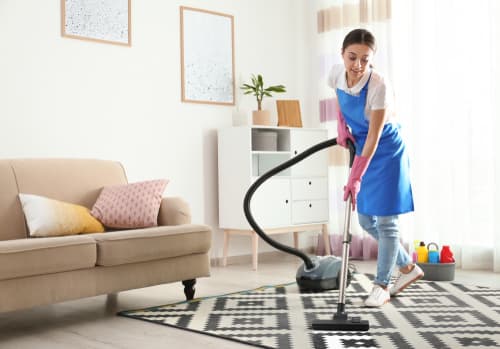 1. More free time for yourself
To start off, hiring someone to clean your house will reclaim your free time because you won't have to do any work yourself. Ongoing maintenance is very time-consuming, so it's great to have someone lend a helping hand. You get peace of mind knowing that your house is getting cleaned thoroughly and efficiently, according to your individual requirements. Thanks to them, you can use the newly acquired time to get ahead on work projects or just take an evening off.
2. Cleaning supplies provided
Cleaning your place top-to-bottom can be rather expensive when you're doing it yourself. Hiring a house cleaning service, whether for your dusting needs or more challenging tasks like bathroom cleaning, one thing is for certain: they come prepared. This way, your cleaners will take the pressure off your wallet and provide you with quality and harmless cleaning supplies. 
3. Troublesome tasks completed quickly
Typically, professionals tackle troublesome taks much more effectively than the average person. This is because they have extensive training and experience to know how to get the job done. 
4.  Ready for uninvited guests
One of the greatest perks you can expect from your maid service is that your home will always be guest-ready. Whether you have last-minute guests coming over or are preparing for a home inspection, the experts will make sure your home is at its best.
5. Cost-effective service
Professional maids come with a wealth of expertise and knowledge. They know how to make your home spotless in record time. This means that you're not only getting your money's worth, but you're also getting the job done in a fraction of the time it would take you to do it yourself.
6. No damages and health issues
Safely handling cleaning products and tools while tidying is the key factor to a household's overall safety. With trustworthy maids by your side, you have nothing to worry about because they know exactly what to use and how to use it. 
7. A 100% satisfaction guarantee
If for any reason you're not satisfied with the service provided, all you have to do is to call for a re-clean.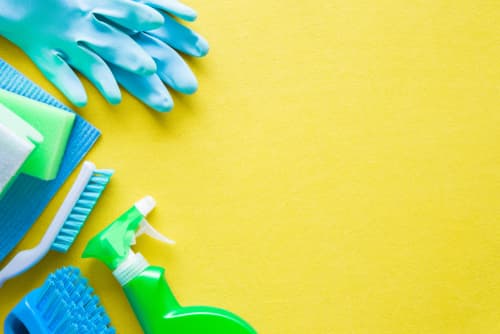 Where can I book reliable cleaning service in Cincinnati, OH?
Are you moving into a new home and looking for a quality move out cleaning to help you start anew? Or perhaps your household chores list seems unbearable? You're at the right place! My Maid Service Cincinnati is a dependable cleaning company, operating in many locations across the area. Whether you live near The Cincinnati Zoo & Botanical Garden or elsewhere in Hamilton County, our team of seasoned experts is at your disposal.
Book with us and learn how to make most of your time instead of spending your energy on house upkeep. Give us a call today and reap the benefits of our work!